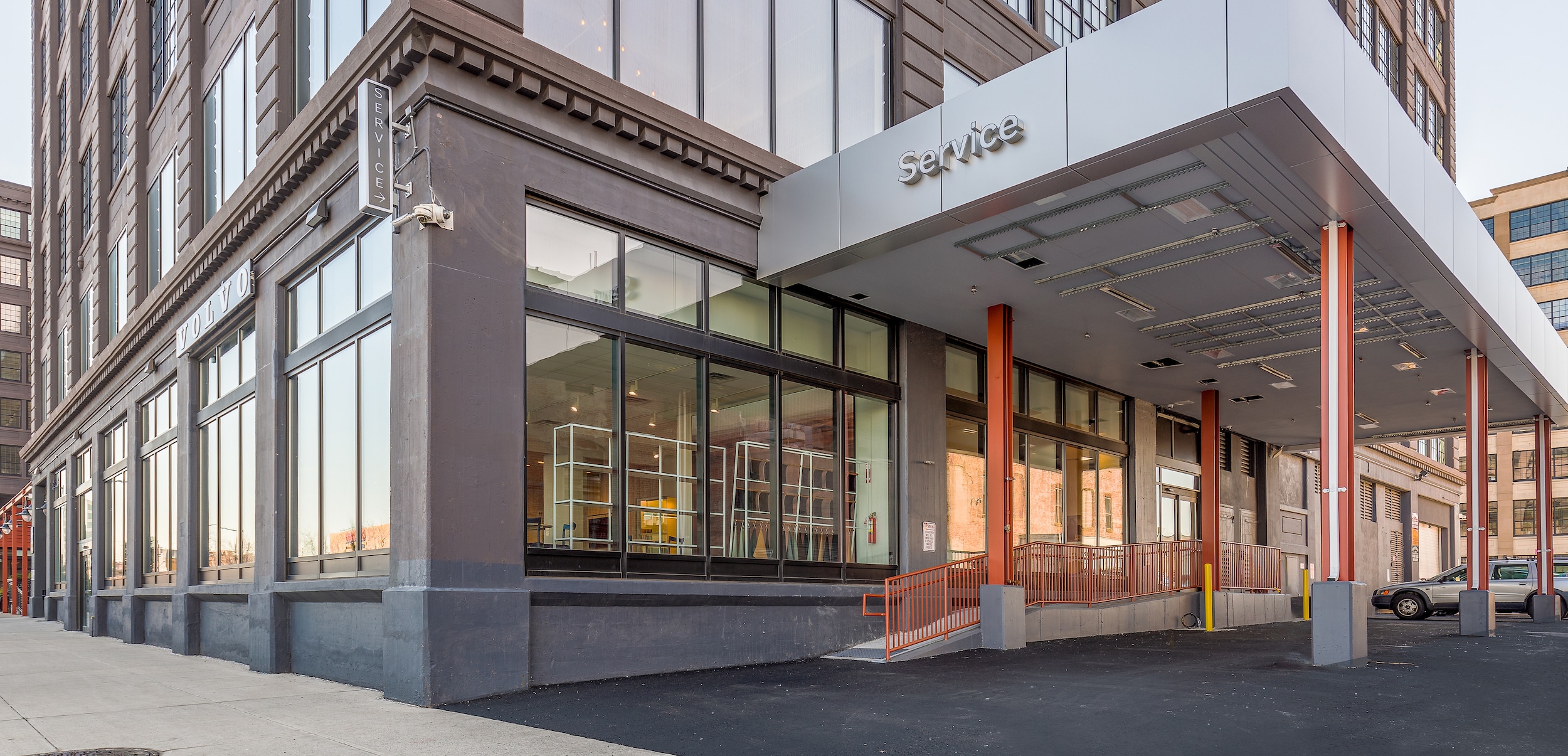 Welcome to our all-new Service Center
Keep Your New Volvo Model Running Strong with Volvo Cars Brooklyn, Proudly Serving Brooklyn, Queens & Staten Island.
Schedule Service
If you need to maintain your Volvo S60, V90 Cross Country, or XC60 Recharge Plug-In Hybrid, it is important that you hire a mechanic who is well-versed in Volvo vehicles. Schedule service and maintenance are essential aspects of vehicle ownership. While drivers can trust the resilience of the Volvo brand, cars are not self-maintaining. Bringing one's car in for routine maintenance is an excellent way to keep it in good health and prevent long-term issues. At Volvo Cars Brooklyn, enjoy peace of mind knowing that we know the Volvo brand best. Whether a new Volvo or used car needs maintenance, we can help. Schedule an appointment with our certified service center today. Our dealership is located in Brooklyn, New York.
Schedule Service
Our service center technicians are more than happy to perform scheduled maintenance to keep your Volvo car model in top condition. Below is a non-exhaustive list of services we offer:
Transmission Repair
Brake Repair or Replacement
Spare Parts Replacement
Routine System Checks
Tire Installation
Oil Change
Volvo Valet
At Volvo Cars Brooklyn, your safety is our highest priority. Our dealership offers Volvo Valet services for a reasonable fee. When our staff members pick up your car, you just need to be present to sign off mandatory paperwork. We securely transport your car back to our service center and perform all the necessary repairs. Our team members will then drop your vehicle back off to you upon completion. When you use our Volvo Valet service, you don't have to spend hours in a waiting room or arrange automotive transportation services with external vendors. Volvo Cars Brooklyn will handle everything from start to finish.
Tow For Life
Our Tow For Life program allows owners to tow in or out-of-warranty and disabled Volvo vehicles to authorized Volvo retailers for repairs or diagnoses. If your Volvo car model's warranty has expired, don't worry; simply contact Volvo Roadside Assistance. Customers will be pleased to know that this service covers towing within a 25-mile radius at no additional cost.
Your Volvo Roadside Assistance membership starts after receiving your Volvo car. This complimentary coverage continues through the new-car warranty period. In addition, it is extended to vehicles covered by Volvo Mechanical Breakdown Protections and Certified Pre-Owned warranties.
Why Brooklyn, Queens, & Staten Island Drivers Choose Us for their Volvo Service Needs?
When Volvo Cars Brooklyn performs any repair or maintenance procedures, we ensure that all customers' vehicles are in the best hands of our trusted service staff. Our company cares about the safety and well-being of car owners, and that's why we offer an array of Volvo Protection Plans. They offer protection and support for troublesome, unexpected events. At Volvo Cars Brooklyn, our staff members will choose a plan that puts value, savings, and convenience at your fingertips. Whether you are concerned about windshield replacement, dent repair, cosmetic wheels, or tire replacements, our plans will protect you from the common risks of everyday driving.
For more information about Volvo Cars Brooklyn's Service Center, feel free to call us at 833-953-2748 today.